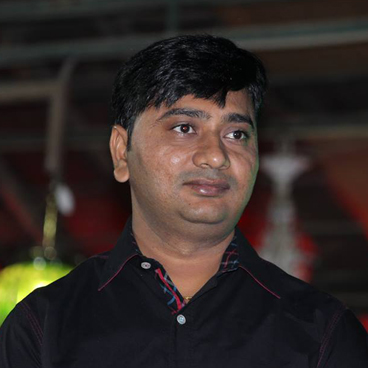 Welcome to Har Impex
Har Impex has been synonymous with quality since its inception in October 2013 and has never failed to keep commitments with its esteemed clients. Over the years, we have become one of the most renowned names in the country and are the market leaders in the fields of trading, distribution and super stockiest. Besides having a vast experience in the said sectors, we are also into the business of export and import. Apart from exporting the finest quality Granite, Marble, Tiles, Pharmaceutical Medicines, Rice, Peanuts, Peanut oil – Groundnut oil and Groundnut Cake to various other countries in the world, we also import Raw Cashew Nuts and Black Pepper of impeccable quality from other countries as well.
We are based in Ahmedabad, Gujarat, India and have made a name for ourselves not only in this city but also in the country. All our products go through a thorough quality check before we export them and also, the products that are imported from other countries go through many quality checks before we offer them to our customers. We have a team of skilled professionals who extend their expertise in everything they do to ensure that every client is 100% percent satisfied with our product quality, services, commitments, and delivery. Customers have always been our priority and we always take our responsibilities towards each one of them seriously.
Having won many prestigious awards like the Magical Growth Achiever Award on 28th August 2014 by Gionee Mobiles. Har Impex has only proved its dedication and commitment to its clients at every step of the way.
We was one of the top distributors of leading mobile brands in the country like Gionee, Coolpade, Tecno, Karbonn, and Kenxinda and have earned a pristine reputation for ourselves by building a multi-faceted company, the foundation of which is deeply seated in our strong ethics and values.
OUR ORGANIZATION
Zion Granite LLP: I am Designated Partner of Zion Granite LLP. It is a leading Quarries and Mining Manufacturing Business of Natural Stone Granite at south India.  We produce and supply large quantity of Black Granite, Color Granite Blocks from our owned Quarries. We have huge experience in granite quarry mining industries. Also, we plan to start automatically Gang Saw big size Granite cutting and polished unit soon.
Solitaire Granite LLP: I am Designated Partner of Solitaire Granite LLP. It is a leading Quarries and Mining Manufacturing Business of Natural Stone Granite at south India.  We produce and supply large quantity of Black Granite, Color Granite Blocks from our owned Quarries. We have huge experience in granite quarry mining industries.
Manimed Pharmaceutical Pvt Ltd: I am Director of Manimed pharmaceuticals Pvt Ltd. It was established in 2015 with the aim of providing better life care products. We produce and supply Health care products all types of Medicines, Capsules, Tablets, and Liquid in our owned manufacturing unit located at Sanad, Gujarat, India. We dedicated to improving the quality of human health through research and innovation. Manimed pharmaceutical has the latest infrastructure with modern technology machinery and amenities. Our manufacturing capabilities allow us to offer products which are suitable for our target markets as well as fulfill growing market needs throughout the globe.
Manidhar Oil Industries: Manidhar Oil Industries is a family business is into the manufacturing of all kinds of peanut products like peanuts, peanut oil, peanut cake (Groundnut oil, groundnut cake, groundnut seeds) and has also been trading groundnut since 1986. All our peanut products from Manidhar Oil Industries sell under the brand name RADHIKA and boast of export quality that is premium and authentic. Our products go through various quality checks before being deemed fit to be exported while the ones that don't meet global quality standards are rejected.
MLM Diary: I am the founder of MLM Diary. It is a leading network marketing portal in India which provides a platform for network marketers to interact with each other and stay updated with the latest happenings in the MLM Industry. It was launched in the year 2009 with a vision to cater to a wide range of MLM Business groups by collaborating with MLM leaders, MLM trainers, MLM companies and MLM service providers. Today, the company is recognized as a leading online portal for all MLM leaders and companies and many have benefited from joining our growing database of multi-level marketing or network marketers. Website: www.mlmdiary.com
Kore Films LLP: We are so diversified in the nature of our businesses that we also own a reputed movie production house, Kore Films LLP. We have a popular Gujarati movie that has been produced under our banner including the very famous "Thai Jashe". We have seen immense success in this field as well owing to the simple fact that we do each and everything with unbeatable passion and determination, always keeping our customers in mind.
OUR VISION
We aspire to build strong and unbreakable relationships with all our clients, both national and international. We want to extend our warmth and treat every client just like a family member.
We aim to provide our clients with products of unmatched quality that will remain untarnished for the longest time. We want our clients to be satisfied with everything they purchase with us and build a solid relationship on the grounds of reliability and integrity.
We strongly believe in our traditions, values, and transparency. We feel that these are the essential building blocks to a long-lasting relationship.
OUR MISSION
"Our Mission is to help each and every customer to be competitive in the global market while obtaining the lowest possible price on all our products, whether ready-made or custom-made. We commit to reliable service without compromising on the personal touch that makes us unique. Our customers' confidence is what makes us who we are and we shall continue to build it better and stronger."
Thanks
Ajay Patel
Founder of Har Impex